Prince Authen is the reprise of
Prince Authen
and version Prince Ali/(reprise). King Christakis has stolen the Enchantment Rings from Msomi and using them to turn everything dark and shadow-like. Now thinking he's won, Christakis tells everyone about Prince Authen being an Underborne.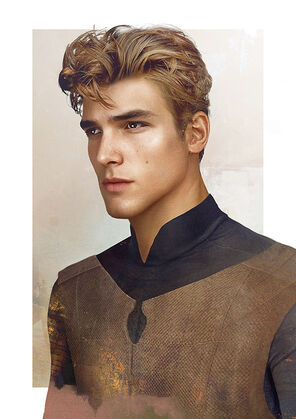 Christakis: Oh Sparky, there's someone I'm dying for you meet.

Authen: Christakis! Leave her alone!

Christakis(singing): Prince Authen, tell me again how you're so precious

Hold your seats tight as he greets his secret sin

Yes it's a shame of the truth

No wonder he lost his couth

Introducing the mighty Prince Authen!

Wasp: Or should we say Authen the Underborne!

Spark: Authen!?

Authen: Spark, I'm so sorry. I thought you loved me so much that you wouldn't mi-

Christakis: So Authen all that he's been is but a no one

Such implore, need I say more? Now it's open

His undermining desire grants me his total empire

And send him out on a distant jaunt

Far off the coast of my heavily want

His warm heart gelid the power I dwell rid

The dawn of the era and gen!

Ovum: Adieu! Later!

Christakis: Farewell!

To Prince Authen!