Hakuna Tatizo is a parody inspired by Hakuna Matata. Just a parody I wanted to share whenever I get sad or lonely. The song might also help to solve problems incase of problems.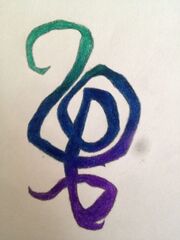 Hakuna Tatizo
What a great metaphor
Hakuna Tatizo
Our own lasting galore-ore-ore
It means no problem, not a care in the wor-or-orld
Our invincible, pure principle
Hakuna Tatizo
Longer Version
Edit
When I was younger man---when he was a younger man
Everyone would turn away---turn away
At the sight of my face---sight of his face
And then day by day---day after day
They looked at me as but a disgrace---such a disgrace
Till one day I learned a motto plan!

Hakuna Tatizo
What a great metaphor
Hakuna Tatizo
Our own lasting galore-ore-ore
It means no problem, not a care in the wor-or-orld
Our invincible, pure principle
Hakuna Tatizo