This song is a parody of Be Prepared. Only Queen Tyrant is accepted to join Christakis and plans to kill Loris by trapping Emily and rule Equeria. But she needs the Changix army to help hunt and trap Loris. But after Queen Tyrant is queen than the Changix and Christakis get the Guarder and the land.
Lyrics: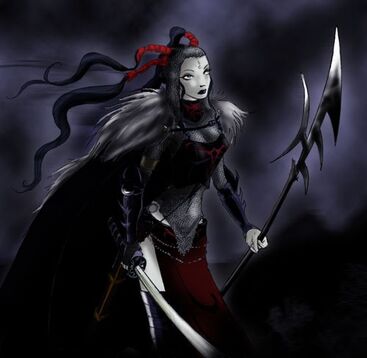 Tyrant: I thought that all Changix essential
But you're gross and unspeakably plain
Perhaps they've a glimmer of potential
If allied with my genius brain
I can tell from your slow cerebrums
Your noggins are not functioning well
But this is about riches and kingdoms
Surely you of all people can't dwell
So prepare for your feast in a decade
Be prepared for unbearable meat
Emily's small sizing
Makes her more enticing
Christakis: And when can we eat her
Tyrant: Just follow your leader
I know it sounds bitter, but you'll get your dinner
When the times right then we'll own the fleet
And the treasures of justice are shared
Be Prepared!
Sonnet: Yeah, be prepared. Hah. We'll be prepared...for what?
Tyrant: For the death of the Lord
Sonnet: Why, is he sick?
Tyrant: No, you fool, we're going to kill him. His heir too.
Nathan: Great idea. Who needs an heir?
Nathan and Sonnet: No heir, no heir. La-la-la-la-la-la!
Tyrant: Idiots! There will be an heir.
Sonnet: Hey, but you said...
Tyrant: I will be heir. Stick with me and you'll never go ignored again!
Syclops : Yay! Alright, long live the queen!
Changix: Long live the queen! Long live the queen! Queen, queen, queen, queen, queen, queen!
It's good that we have understanding,
To a queen who has views of our own!
Tyrant: Although with percent's high expanding
We'll execute problems if shown
Our future is loaded with vengeance. Of course I'll have high courtesy
But first you must learn your positions
You can't have a meal without ME!
So prepare for the days of our glory
Be prepared for the greatest of schemes
(Ooh, la-la-la!)
Maliciously plotting, unfortunate clotting
Debased to my sister
One reason they don't miss her
For years I have waited
With a grudge and pure hatred
And now I fulfill my dreams!
Hope your accommodations are faired
Be prepared!
All (to viewer): Hope your accommodations are faired
BE PREPARED!